DTC Business Model
A direct-to-consumer (DTC) business model is known for supplying the products directly to the consumer. Instead of adhering to traditional retail stores, distributors, and other intermediary channels, the companies pitch the products directly to the consumers and at a much lower price.
This offers the businesses direct control over the entire process, from creation/manufacturing to marketing and lastly to the distribution of the products. With this comes the flexibility that the business model is exposed to. It helps brands to directly stay in touch with the end customers and know them better. By testing the large variety of distribution models, they can be flexible in choosing their kind.
It eliminates the need for them to bank upon any traditional retailers to get connected with the buyers. Due to its convenience and added advantage, it is slowly growing in popularity today than ever before. A large number of manufacturers are inclined upon the model to manifest a greater business. Ride Civilian incorporates this business model to offer its customers a pool of benefits at their fingertips.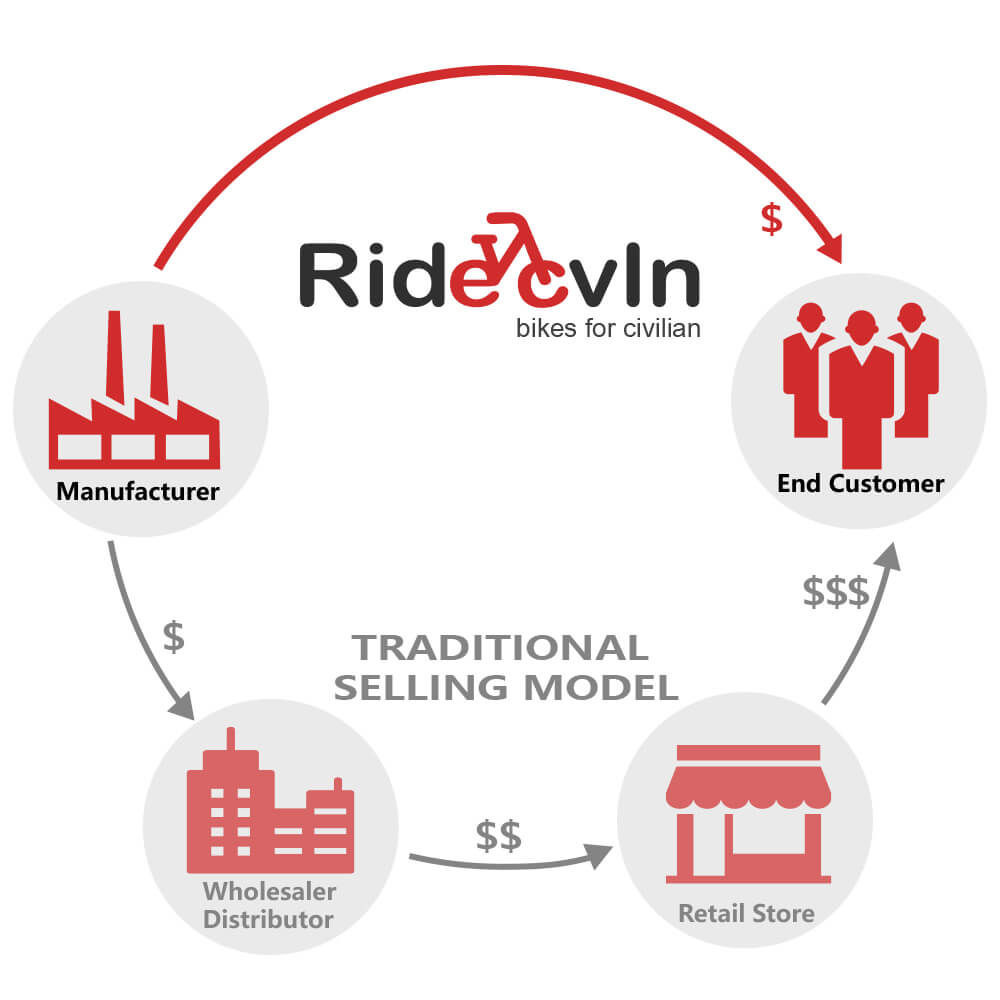 How does our model benefit you?
We do not have any middleman involved, and thus no intermediary channel to manage the business.
Complete authority of end-to-end process
The absence of middlemen gives us the flexibility to foresee a complete authority on the process and impose direct control on every significant step, from manufacturing to delivery.
We make use of platforms such as Facebook, Instagram, Amazon, and the like to make our products reach out to the target audience.
Reasons why we chose the DTC model:
It gives us larger control over the customer experience
It helps us gain improved control over the data of the customers
Hence, with such varying benefits and features, at Ride Civilian, we provide you more than one reason to trust us. Start planning your purchase by exploring the vast range of products and accessories online.
Sign up today to avail exciting deals and discounts. Feel free to get in touch with us by sending us an email: support@ridcvln.com or giving us a call to get your queries resolved. We will be more than happy to help you!